10 things you must know as a parent before putting your kids to school
School plays an important role in the life of our children. It helps them to learn, be informed, and mould them into responsible citizens for the country and the community.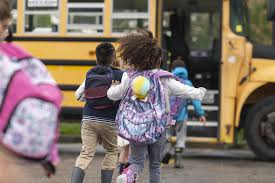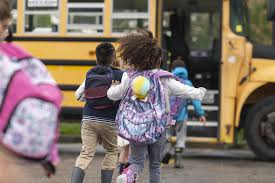 When you think of learning you always think of school. School is definitely one of the most important stages in the life of an individual. School plays an important role in the life of our children. It helps them to learn, be informed, and mould them into responsible citizens for the country and the community. It is only at school where your child is taught discipline, teamwork, intelligence, confidence, and other essential skills that will boost their personality and help in their development.
We are now living the age of revolution and transformation where everything seems to be changing just like the speed of light. Living in a metropolitan city like Bangalore. You may have several schools out there but your child deserves to be only in the best school in the city. With several options and several boards of education, as a parent with a new- schooler it is highly imperative for you to find a good  school in Bangalore where your child will have the greatest learning experience.
"Learning is not attained by chance, it must be sought for with ardor and attended to with diligence."
As a parent it is highly important for you to choose the best for your child. You might be wondering how you could choose the best school for your child? Well we've got you covered !
Here are 10 important things for you to know before your child joins a school.
Before we jump into finding out what are the important things, there are a few things that you must remember on your hunt to the best school in silicon city.
– Do not say 'yes' to the first school you. There are several schools out here in the city, you have a lot of options to pick the best school for your kids.
– Do not be flattered by the amenities the school provides for the students. There are several schools who have absolutely unnecessary facilities which serve no productive purpose for your children and they end up being only a cash grab.
– While you pick a school be sure to assess the factor of comfort and safety for your kids, irrespective of the gender of your child.
– Always pick a school that has been affiliated to a particular Board of Education like CBSE, IGCSE,IB,ICSE or any other national, international, or state level boards.
Now that we have covered the core factors, let us find out the ten important things you as a parent must know before putting your child into a school.
On your hunt for schools, the first important thing a parent must ensure is that you must always choose a school that is within your reach. You must choose a school that is close to either your home or from the place of your work. Choosing a school close to your home or work, could be  of the greatest benefit. In choosing a school that is far away from home your kid might lose out on his or her sleep and might get cranky and worn out before they reach home, the city's traffic adds to this. Kids are always kids, and they can get annoyed easily or even get cranky out of the blue. Hence it is highly important for you to choose a school that is closer to you and your child.

It is often difficult to judge a school based on its reputation. There are several factors that have to be looked into before ideally fixing an idea about a school. Reputation is not the only factor, but one among the many factors that a parent must look into before putting their kids in school.  But how will you judge the reputation of a school?  Well, you might ask your family, friends, or parents who have their children studying in a particular school about the reputation of the school.

Asking opinions or recommendations from the people you trust is just one way to understand the working of the particular school. Most of these opinions can be one-sided or even biased at times.  I have outlined a few questions for you to judge and have a clear idea on the reputation of the school, here they are; 

Is the school affiliated or registered. to any board of education  Do the children in that particular school have a positive experience in every grade?  What do the parents think the child likes the most about the school?  What are the things the child in the school hates the most?  Ask the parents of the particular school if the school is transparent and open in their communication and decision making process.  The fee structure of the school.  The different yet useful extracurricular activities the school offers to the kids.  Do they have equal curricular activities to help aid the growth of the kids.  Does the school also have scholarship programs to help assist your child?  Does the school have any exchange programs or international and national level workshops that give your child a global experience. 

Only after you get answers to all your questions, you can understand the school's standing in society. 

Parents definitely choose a school that has a good combination of curricular and extracurricular activities but the most important point to keep in mind is that parents must ensure that the classrooms, restrooms, sick bay and other areas in fact the entire campus must be maintained in a clean and hygienic manner. There must good toilet facilities and the campus must be spick and span. Not only kids, but even children who are older can catch infections or diseases very quickly when entering a new environment. However too much of anything is bad right? The school must also not over-sanitize the place because it can lead to respiratory infections for the kids. As a parent you must ensure if the classrooms are spacious and well ventilated allowing cross and direct ventilation. You must also find out if the washrooms of both the girls and the boys are well-maintained with adequate water supply and other sanitization facilities.  If your child is moving from preschool to grade school you must also find out if the school has any maids or assistants to help your kids to use the washroom at uncertain times. 

The environment of the school is very important from the perspective of the child's growth. Only in the right environment will the student flourish and develop in all aspects. I'm outlining a few pointers that parents must  check in a school, before enrolling your child in it and they are:  -Is the campus out of date? Have they evolved according to the current trends.  -Are the teachers really making use of the school resources to teach the kids?  – Are the facilities in the school being used to its extent? Or is it just built to derive money from you?  -Does the school use new methods of teaching to provide new ways of enriching student's knowledge? 

If you've found satisfactory answers to all the questions, you're good to go ! 

Most of the issues in our country related to education arise because of this factor 'Student-Teacher Ratio". The proportion between students and teachers has been an increasing issue. The constant conflict between a lesser number of students and more teachers versus a class of large students with just a teacher. Indian education system is known for having an auditorium of overflowing students facing one single teacher. With this method the students may pass the grade examinations and move on but they will never use the concepts of study in their education. This problem must be solved at a very young age.

Therefore, parents must choose a school that has an equal or even a decent proportion of students and parents. The class must not be jam packed with students because the teacher would be unable to pay close attention to the students. The 1:8 teacher to student ratio is ideal, but anything more than 1:15 for majority of class hours means that your child won't probably be encouraged to explore and learn or get concepts patiently explained. Parents, you have to be really wise and it is advisable to pick a school that has a class strength of less than 25 for the primary grades, as the foundation years play a big role in the physical, mental, and spiritual aspects of our children.

Yes, you have to pay close attention to the teaching and learning methodologies followed by a school. There are several approaches that a school follows to teach their students. Schools can use only one specific approach or use a combination of various approaches, however the latter one is highly prevalent in the schools of the city. You must try to pick a school that has its  own curriculum so that it shows that the school has undertaken a lot of background research and this has helped the school to such an extent that they can even formulate their own curriculum framework for all grades from K-12. You can also find out the different teaching methods just to make sure that it matches your child's thoughts and desires.

Just like the facilities of the school is important, the timings and school calendar is equally important. Every parent must ensure that their child has adequate time between school, play and their rest. There are several schools in the city that provide day-boarding and weekly boarding facilities since your child cannot stay around you all the time. It is the task of the parents to enroll their child in a school that is compatible for your child and the school calendar is flexible and not pressurizing on your little one.

Apart from the physical and tangible things on the campus. The parents must note if the students are treated in a friendly and approachable manner. This will not only make the child interested in the class, it will increase the student's love towards learning and automatically increase their attention span. As a parent you must also make sure that the school is transparent, accountable and responsible in all its decisions and the other works. It must not perform in such a way that it hurts the goodwill of the students and parents.

These two words 'safety' and 'security' are not just merely put on paper. The prime feature to look out in a school is the safety and security prevailing in the campus until they reach their safe abodes. In a city like Bangalore, things happen in the blink of an eye and parents are concerned about the safety of their kids other than anything else.  Parents run down through the questions below and you can find out if your school of choice is a safe place for your kid or no, they are:

-If the school is located in a good atmosphere.  -If the school has good medical facilities on and off campus, especially for students who prefer boarding.  -If the infrastructure and architecture of the school is student friendly and safe.  -If only the registered parents and guardians can enter the school premises.  -In case of emergencies find out how the school will pass over the information from the students to the parents or the local guardians.  -If the school would take into consideration special allergies or other conditions of your child. 

There are several topics like mental health, depression, anxiety, pressure, stress and other similar topics like this are often considered to be taboo and not discussed in open forums. Hence it is the duty of the school to remove the negative stigma around these topics and groom the students in such a way that they are completely optimistic and have courage stronger than any challenges they will ever face. For higher grades, the schools must also have regular counselling programs that enables them to choose their field of study for their future. The counselling programs must address issues of their careers as well as their overall health and wellness.

Parents, now that I have outlined all the important factors you must know before enrolling your child for school. It is time that you take a wise decision and create a secure future for your beloved ones.

Have any questions? Leave them down in the comment below, we're more than happy to help you !

Happy Schooling !