Learning for Life: Nurturing Future Leaders
Our curriculum is designed to harness their natural curiosity and foster community-building and discipline through interactions with the environment. Students share ideas and experiences, and teachers serve as facilitators, learners, guides, and mentors.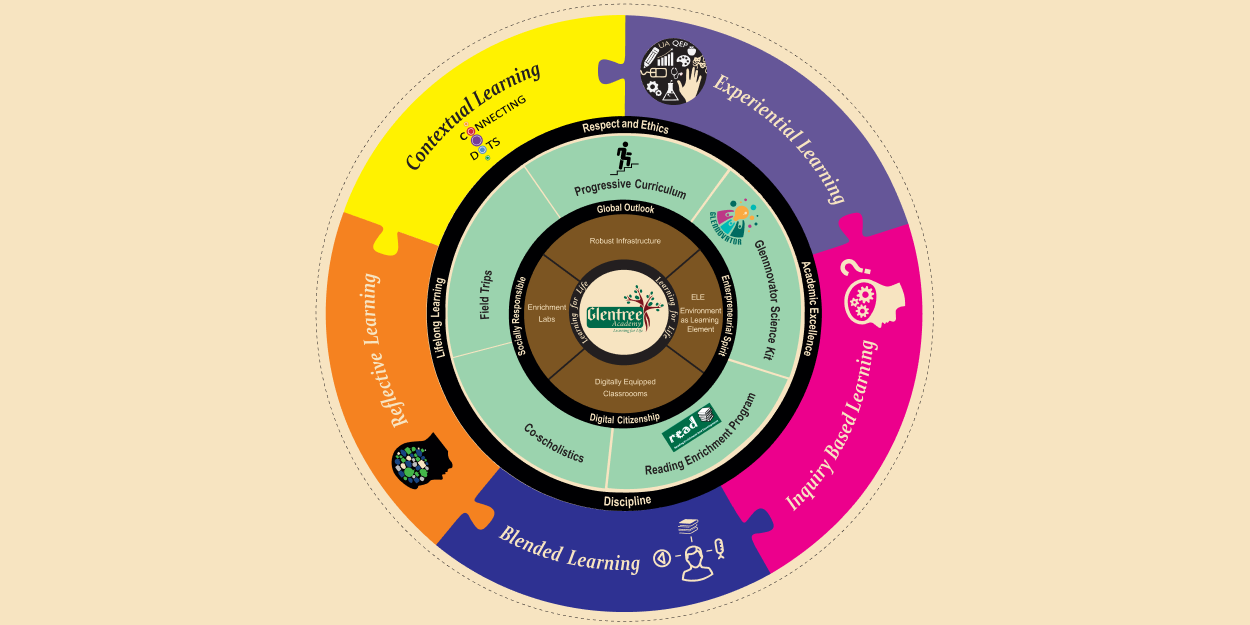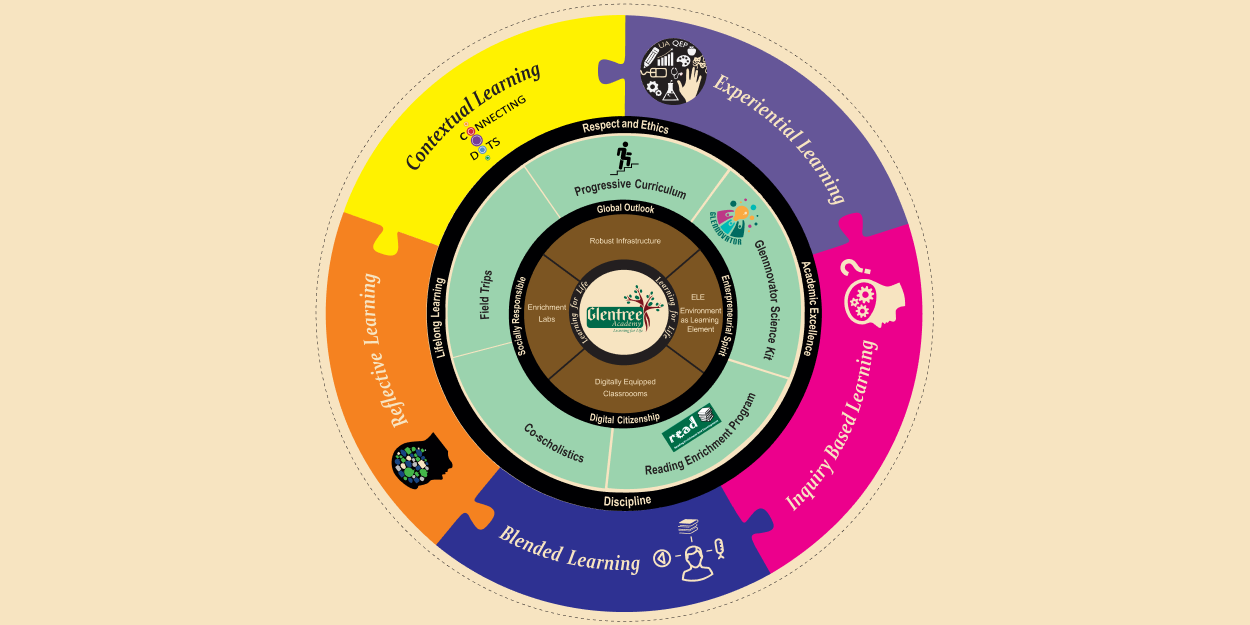 What is Learning for Life Curriculum?
As the name suggests Learning for Life, the methodology adapted at Glentree makes academic learning fun and relevant to real-life situations in age-appropriate and grade-specific material. It is not traditional chalk & Talk. It not only makes the students more confident and capable but also gives them an invaluable understanding of how things work in the real world. The program uses age-appropriate, grade-specific lesson plans.
LFL is a different instruction tool:
LFL focuses on the concept of "Life Long Learning".
It is student-centered Inquiry-Based Learning and values students as individuals and teachers as facilitators.
Broad, balanced curriculum, with term-wise lesson plans and day-wise schedule for every unit.
The curriculum integrates digital resources and labs (Language labs, Math labs, Science lab kits, Computer Lab and Earth Lab).
VARK model lesson plan, that is suitable for all types of learners.
Field trips, culmination days, celebrations, and special events are an integral part of the curriculum and are incorporated in the same.
LFL follows Inquiry-based instructional framework:
Probing: To ask questions and establish guided thinking
Perceiving: To become conscious of the concept and focus on understanding it
Problem solving: Involving in hand-on-activities to deeply look at the concept, analyse it and explain it
Perusing: To examine the concept and extending it to real life scenario and applying it
Adapting LFL in the classroom:
LFL, instructional strategies are interesting for the teachers to adapt in the classrooms. Different teaching strategies are followed in the classroom, not just the lecture method. Collaborative learning, game-based learning, drama-based pedagogies ETC. are integrated as part of classroom teaching, which makes the learning experience very different from rote learning. This way of teaching suits all kinds of learners, whether they are visual, auditory or kinesthetic.
In the current scenario, nothing is predictable. Online learning is the only key, so that students are engaged while at home. The academic program planned using LFL curriculum framework can be easily followed in virtual classroom. In fact, it has opened up lot of avenues for learning, where many tools have been discovered that can bring about the classroom experience virtually.
In short, LFL IS COMPREHENSIVE INTEGRATED CURRICULUM, where apart from academics, all the practical lessons for life like critical thinking, conflict resolution, problem solving, emotional balance, social skills and most importantly character formation is focused.
– by Sowmia Raguraman, Principal, Glentree Academy – Sarjapur Road